Air Conditioning Oakleigh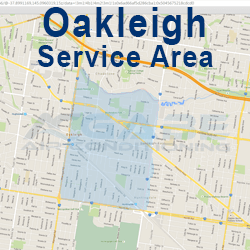 AC Gabe Air Conditioning Oakleigh is always at your disposal. Call us now on 1300 224 223 with any of your air conditioning service, repair, installation or maintenance needs, whether it is in a domestic, commercial or industrial sector.
AC Gabe is a highly recommended air conditioning installation expert in Oakleigh, even more it is one of the best domestic and commercial air conditioning service, repair and maintenance providers. If you want to have your system in good hands, then you need to look no further; AC Gabe Air Conditioning Oakleigh knows the answer for all your questions, regarding heating, cooling or ventilation system installation, service, repair or maintenance. From plan, and design, through installation, to regular maintenance we provide you five star air conditioning services in Oakleigh.
If you choose AC Gabe Air Conditioning Oakleigh, you can enjoy number of benefits, such as regular discounts and special prices, detailed, personalised commercial air conditioning preventative maintenance plans, or 24/7 emergency services and much more. Our goal is to build long lasting, happy relationship with our highly valued customers and that's why we provide first class air conditioning services in Oakleigh. As we service all makes and models, we are able to develop professional solutions. No matter where you live – in a big house, small unit, townhouse or in an apartment -, no matter where you work – in a hospital, restaurant, small store or in a large industrial building – we can help. Call AC Gabe specialists on 1300 224 223, or alternatively fill out one of our online forms and we will get back to you as soon as possible.
Our commercial services include but limited to:
Commercial Air Conditioning Installation Oakleigh
Commercial Air Conditioning Service and Repair Oakleigh
Commercial Air Conditioning Maintenance Oakleigh
Commercial Air Conditioning Preventative Maintenance Oakleigh
Commercial Precision Air Conditioning Oakleigh
Commercial Ventilation Systems Oakleigh
Commercial Air Conditioning Controls Oakleigh
Commercial Heating Systems, Hydronic and Underfloor Heaters Oakleigh
Commercial Air Balancing Oakleigh
Commercial Air Conditioning 24/7 Emergency Services Oakleigh
Did you know that a poorly maintained air conditioning system can cause allergies? Don't risk it.
If you have a pre-planned maintenance contract with AC Gabe Air Conditioning, you can stay one step away from most of the heating and cooling systems troubles, you will be protected against all failures in relation to modifying minor problems before they become huge problems, in addition you will experience the best heating and cooling operations in a healthy environment.
Our residential services include but not limited to:
Split System Air Conditioning Oakleigh
Reverse Cycle Air Conditioning Oakleigh
Ceiling Cassette Air Conditioning Oakleigh
Bulkhead Air conditioning Oakleigh
Evaporative Cooler Oakleigh
Ducted Heater Oakleigh
Hydronic and Underfloor Heater Oakleigh
Ventilation Systems Oakleigh
Call AC Gabe Air Conditioning on 1300 224 223 for a professional HVAC (heating, ventilation or cooling system) service or maintenance in Oakleigh.
We only supply and install technically advanced, high quality systems, such as Panasonic, Mitsubishi, Fujitsu, LG, Daikin, Samsung, Temperzone, Lennox air conditioners … etc.
Do not hesitate to call AC Gabe Air Conditioning Oakleigh for professional help 1300 224 223!