Air Conditioning Installation
AC Gabe only installs the elite and most well-known names in the industry. Installing air conditioner in your residential property is the best way to open doors to years of comfort. Investing with our company is probably one of the best decisions you will ever make. With AC Gabe, your residential property is in the right hands.
Whether you want to replace your old system or install a new one, AC Gabe has got the right solutions for you. Our expert technicians will recommend the best possible implementation for your home after thoroughly examining your property.
Outdated system? Massive AC breakdown? Whatever your issue is, our company can greatly help.
For 25 years in the industry, AC Gabe has been a pioneering HVAC system provider. For years, we have grown in knowledge and expertise and now we are at the level of being able to provide solution to any kind problem, particularly in residential services.
No matter where you go, AC Gabe is a well-regarded name known for its credibility and reputable stature in the industry.
So if you are looking for the best air conditioning or heating system for your home, call us now and avail our free estimate!
We will gladly show you a large array of options and recommend which one will suit your home best. Our Air Conditioning services include the following:
Split Air Conditioning Systems (single head and multi heads)
Ducted Air Conditioning Systems
Ducted heater
Ventilation systems (direct and heat recovery)
Hydronic heating (radiator panels, floor heating)
Variable Refrigerant Flow (VRF) system
Variable Refrigerant Volume (VRV) system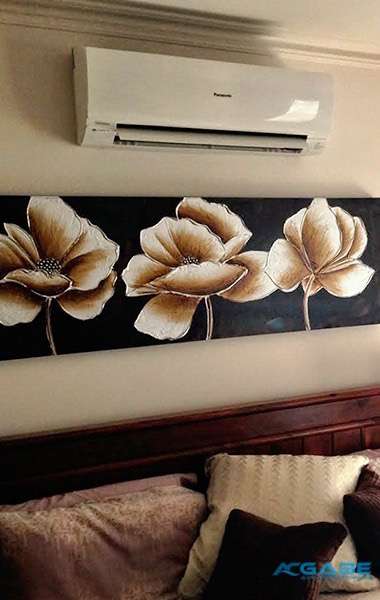 Online Forms