Air Conditioning Murrumbeena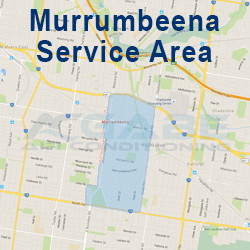 Are you looking for a new air conditioner in Murrumbeena? Do you want to make sure that your existing system is working properly? Are you experiencing an issue with your cooling, heating or ventilation system?
Contact AC Gabe Air Conditioning Murrumbeena on 130 224 223!
We can help you with all your heating and cooling service needs, and also assist you from design, through installation, service and repair, to preventative maintenance.
AC Gabe is one of the highly recommended domestic and commercial HVAC (heating, ventilation and cooling) specialists in Murrumbeena. If you choose us, you can enjoy the perfect air comfort all year round. All work performed by us is done at the highest possible standard. You can sit back and relax.
We know how frustrating it can be when your system stops working on very hot or on a freezing cold day, when you need it the most. But you don't need to be worried anymore; the professional help is only a phone call away. With AC Gabe Air Conditioning Murrumbeena you can make sure that your heating, ventilation or cooling system is good hands. We can quickly diagnose the problem, and provide professional solutions.
Should you have any operational issue, simply call AC Gabe Air Conditioning Murrumbeena on 1300 224 223 for assistance.
Our pre-planned, personalised commercial air conditioning maintenance plan is highly rewarding for you and your business. Poorly maintained system can cause you expensive repair costs, high energy bills, and also poor air quality too. With AC Gabe you will experience the best air conditioning services in Murrumbeena. With us you can save money, keep the unexpected breakdowns at the minimum, and provide healthy environment for your staff members and clients.
Our commercial services include but limited to:
Commercial Air Conditioning Installation Murrumbeena
Commercial Air Conditioning Service and Repair Murrumbeena
Commercial Air Conditioning Maintenance Murrumbeena
Commercial Air Conditioning Preventative Maintenance Murrumbeena
Commercial Precision Air Conditioning Murrumbeena
Commercial Ventilation Systems Murrumbeena
Commercial Air Conditioning Controls Murrumbeena
Commercial Heating Systems, Hydronic and Underfloor Heaters Murrumbeena
Commercial Air Balancing Murrumbeena
Commercial Air Conditioning 24/7 Emergency Services Murrumbeena
AC Gabe provides air conditioning services in Murrumbeena for all domestic, commercial or industrial sectors; whether it is a private home, a unit, or a hospital, a restaurant, a private school, a university, or a supermarket. We service all makes and models, and install industry leading air conditioners such as Fujitsu, LG, Lennox, Daikin, Temperzone, Mitsubishi, Panasonic, and other high quality systems, to make you 100% satisfied.
Our residential services include but not limited to:
Split System Air Conditioning Murrumbeena
Reverse Cycle Air Conditioning Murrumbeena
Ceiling Cassette Air Conditioning Murrumbeena
Bulkhead Air conditioning Murrumbeena
Evaporative Cooler Murrumbeena
Ducted Heater Murrumbeena
Hydronic and Underfloor Heater Murrumbeena
Ventilation Systems Murrumbeena
We can also assist you with commercial tenders and projects as well. Call us for a free site visit, consultation and quotation.
If you are looking for the best air conditioning service provider in Murrumbeena, then you need to look no further. Call AC Gabe Air Conditioning Murrumbeena now on 1300 224 223, our fill out one of our online forms and we will contact you as soon as possible.