Air Conditioning Hampton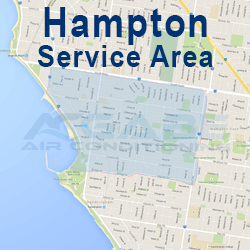 If you are looking for nothing but one of the best air conditioning specialists, do not hesitate to call AC Gabe Air Conditioning Hampton on 1300 224 223
If you are experiencing any problem with your heating, ventilation or cooling system, or want to have a new one installed, or just need a quick service or repair, or perhaps searching for a personalised pre-planned maintenance plan, you need to look no further. AC Gabe Air Conditioning Hampton is a leading domestic, commercial and industrial mechanical contractor. We can provide professional solutions, and there are no too small or too big jobs for us. We are small enough that you can easily reach and communicate with us in a personal and close manner; and also big enough with immersive and erudite knowledge to satisfied our all customers' air conditioning needs.
Our residential services include but not limited to:
Split System Air Conditioning Hampton
Reverse Cycle Air Conditioning Hampton
Ceiling Cassette Air Conditioning Hampton
Bulkhead Air conditioning Hampton
Evaporative Cooler Hampton
Ducted Heater Hampton
Hydronic and Underfloor Heater Hampton
Ventilation Systems Hampton
Homes, houses, units, apartments or schools, universities, hospitals, restaurants, warehouses and big industrial buildings in Hampton are all welcome. As we service all makes and models, and we are able to see the root of the problem, and provide the best possible solution AC Gabe Air Conditioning Hampton is the right choice for you. Call us now on 1300 224 223 or fill out one of our online contact forms.
Our commercial services include but limited to:
Commercial Air Conditioning Installation Hampton
Commercial Air Conditioning Service and Repair Hampton
Commercial Air Conditioning Maintenance Hampton
Commercial Air Conditioning Preventative Maintenance Hampton
Commercial Precision Air Conditioning Hampton
Commercial Ventilation Systems Hampton
Commercial Air Conditioning Controls Hampton
Commercial Heating Systems, Hydronic and Underfloor Heaters Hampton
Commercial Air Balancing Hampton
Commercial Air Conditioning 24/7 Emergency Services Hampton
AC Gabe professionals can help with any type of heating, ventilation or cooling needs in Hampton.
An unwanted, suddenly occurred breakdown can be very costly, but with our personalised maintenance plan you can keep these frustrating downtimes at the minimum, save money and enjoy many other benefits too. Unfortunately random failure can occur infrequently that maintenance may not have been able to prevent. But you don't need to worry, we provide 24/7 emergency services for our commercial customers, so you can call us anytime, we will be there in a short period. With AC Gabe Air Conditioning you can make sure that your system is in the best hands.
Are you in Hampton and interested in Daikin, LG, Mitsubishi, Panasonic, Temperzone, Fujitsu or other high quality air conditioners? Call us now, 1300 224 223.
AC Gabe Air Conditioning Hampton specialists are working hard to build long lasting relationship with our highly valued customers. We appreciate your business and look forward to serve you and your heating, ventilation and cooling needs in the future.